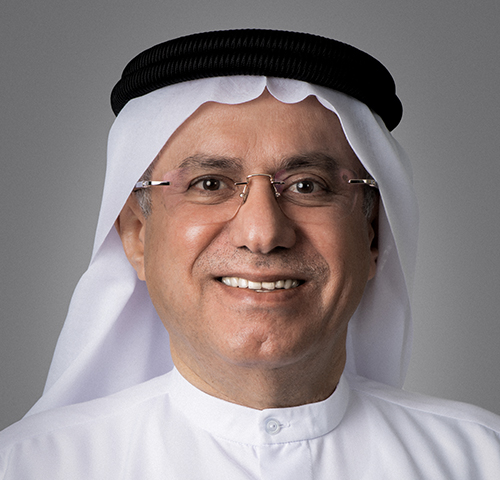 Mr. Mohammad Hassan Omran
Mohammad was appointed as the Chairman of the board of directors of Emirates Telecommunications Corporation (Etisalat) in 2005, and he remained in this post until the year 2012. Etisalat is one of the biggest companies in the world, and it features in Financial Times' list of the 500 biggest companies globally. Etisalat is ranked 17 internationally in the telecom sector based on market value that is estimated at USD 25 billion.
He was named as one of the 100 most powerful Arab people in the world by the Arabian Business magazine in the year 2010, and he is the only Arab person in the telecommunications field to maintain his presence on the list of 2010. The Telecommunications Regulatory Authority awarded him the Chief International Officer prize for the year 2011, acknowledging him as the best international leader in the telecommunications sector.
Mohammad Omran joined Etisalat in the year 1977, one year after it was established. In 1982, he served as the Director of Ras Al-Khaimah region, and in 1984, he was appointed as the Deputy General Manager of Etisalat. In the year 2004, he was appointed as the company's Chief Executive Officer.
From 1977 and until 2012, Mohammad Omran also served as the Chairman of the board of directors of Thuraya, which is a leading mobile satellite communications company, covering nearly two thirds of the earth.
His Highness Sheikh Khalifa Bin Zayed Al-Nahyan, the president of the UAE, may God bless him, issued a decree on 15/4/2013 to appoint Mr. Mohammad Omran Al-Shamsi as the Chairman of the Higher Colleges of Technology in the rank of a minister.